Company Profile
Freelance Design & Graphics was established in October 1997 to offer a different kind of service to its customers.
Having worked for agencies in the past, Karen wanted to create a business offering agency quality design and artwork at out of town prices. The service, support and quality are that of an agency, but without the hefty price tag. All design and artwork is bespoke to each clients requirements. No design is the same.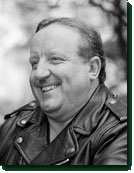 At Freelance Design & Graphics, we continue to invest in ways to improve our business and add further value and capabilities to our ever increasing portfolio, so watch this space!!
In response to this, in 2009 Derek Hibbart from Avalon Marketing, joined the business to offer business advice to companies, having spent many years in the franchise industry. Derek has a wealth of knowledge in his field not only within the design and marketing sector, making him an ideal business partner, but also within the web industry enabling us to offer effective websites to our customers. For further information,
"Let us take you under our wings"